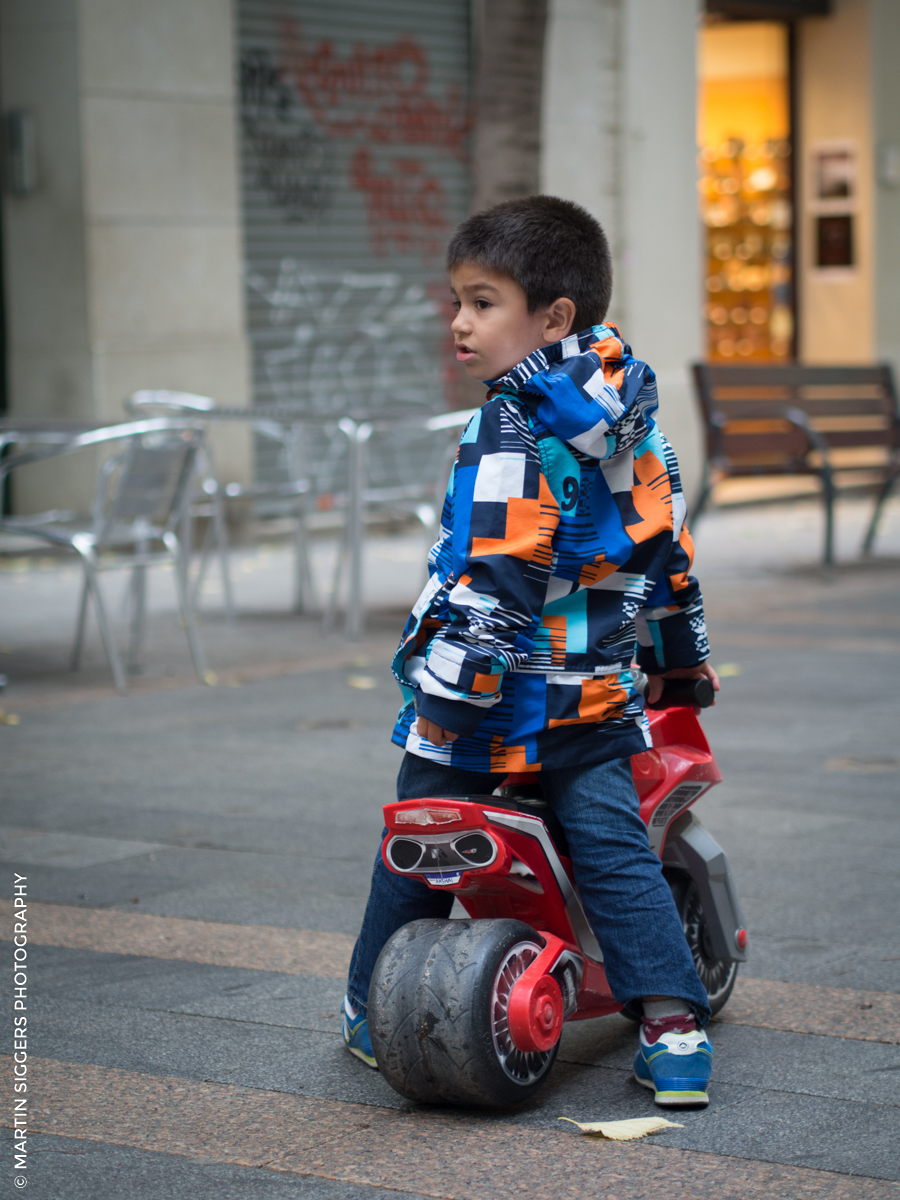 I recently had an opportunity to spend a few weeks in the great city of Barcelona, on the southern Spanish coast. The city over the past two decades or so has acquired a reputation as something of a tourist trap, but it's also home to a vibrant community and culture that mostly centres around it being the capital of the Catalan segment of Spain.
What with its heavy tourist presence Barca is one of the world's more heavily photographed cities, so it was an enjoyable task to dig beyond the cliched images and really find some interesting angles both on the unseen side of the city and some fresh takes on some of its more famous locations. November is a down time for tourists so it meant the city as a whole was a little quieter and I was more able to observe the lives of the native population.
Given that I was pretty much constantly on the move and largely doing street work, I eschewed SLRS for the light weight and understated appearance of the OM-D E-M5. Packed with a 3 lens kit it was still smaller than a single Nikon body an it did sterling work, producing, crisp, colourful images with a minimum of hassle. Knowing that there'd be a lot of architectural work to cover I opted to pick up a wide angle and went with Panasonic's collapsible 12-32 f/3.5-5.6. In retrospect I'm really glad I did. The Panasonic is a divine walk around lens, covering a very useful 24-65, equiv. focal range, giving great edge to edge sharpness right out of the box, and being postively tiny to boot - it's seriously only about the size of two end caps. What's more, given that it's a kit lens in some of Panasonic's Micro 4/3 packs it can be had 'grey-boxed' extraordinarily cheaply online. I paid about £120 for mine and that wasn't even the cheapest price available. Highly recommended.
Overall, Barca was a refreshing experience in street photography, very different from my usual haunt of London, and blessed with good weather, interesting sights and accomodating people. Not sure I'd be up for going during the high season, but in November it made for a delightful, low key photographic journey.